BASIC

PRO

Green

5 €

per vehicle / per month

10 €

per vehicle / per month

15 €

per vehicle / per month

Number of Users

unlimited
unlimited
unlimited

Booking Platform

Vehicle Management

Smartphone-Apps

Calendar Integration

Key Management

Electronic Logbook

Driver's License Control

Data Export

Analytics

Keybox / Carsharing Kit

Range Management (eVehicles)

All prices are net prices
Do you have more than 100 cars?
Please contact us for an individual offer.
INDIVIDUAL OFFER
GETTING STARTED
WITH CORPORATE CARSHARING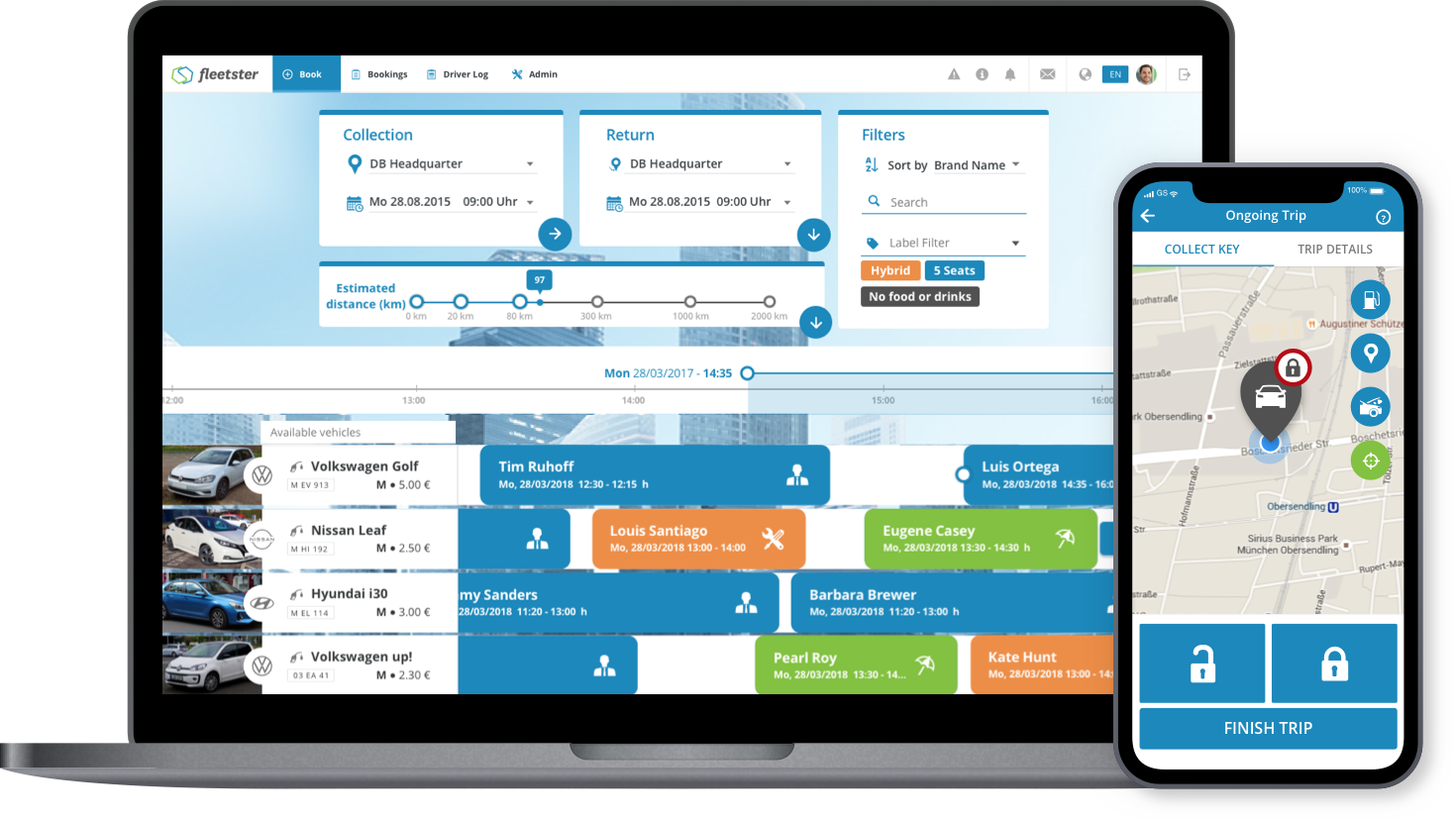 We would be happy to show you all fleetster functionalities and help to choose the perfect package.
The best way to do this is trying our online demos.
Book free online demo